Perspectives
Reflections and Insights from our MBA Summer Interns
This summer, we hosted two MBA interns to gather research and generate insights about a variety of blue economy investment areas for our partners at Bold Ocean Ventures. Gillian and Sam share their reflections below.
---
The Blue Economy: A Frontier of Impact Investing
Authored by Gillian Katz
If I have learned anything this summer, it is just how little we know about the ocean.
As a summer intern at Bold Ocean Ventures, an impact VC firm focused on the blue economy, I was inundated with questions from friends and family about the failure of the Titan submersible. What happened? Why was it so hard to find? The lack of information about the depths of the ocean was the crux of the rescue's failure, and while those who followed the story focused on the high price point and the Titanic element, very few noted the curiosity, science, and research driving technological innovation and the desire to chart new territory. The majority of the passengers were researchers, scientists, and historians collecting data to deepen our collective understanding of life below water.
OceanGate is just one of many institutions and businesses conducting research to further our understanding of the ocean. Many of those companies are doing so with the goal of improving our ability to live sustainably, following The United Nations Sustainable Development Goal #14, Life Below Water.
This summer, in an effort to map the blue economy's early-stage startup ecosystem and to refine Bold Ocean Ventures' investment thesis, I did my own work trying to uncover what technologies could commercialize, what researchers are working to understand, and what unknowns are being solved about the ocean in an effort to determine where startups can enter and win with measured impact and financial returns.
Through this research I have come to believe that the ocean is the next frontier for impact investing, because if we can innovate to sustain life below water, the ocean holds the resources to sustain life on land too.
Source of food
Land-based meat and dairy products are major contributors to carbon emissions, yet reducing our reliance on these proteins without a viable substitute would lead to a protein shortage. We need more eco-friendly options to feed our growing populations. Fish, both farmed and wild, have huge potential, especially with innovations in aquaculture, fish feed, and cell-derived alternatives. The ocean serves as a pasture, growing and grazing sources of vitamins, nutrients, and protein.
Source of energy
There are many ways to produce energy using water – offshore wind, tidal energy, wave energy, floating solar panels, and many more. Many of these sources of energy have been estimated to hold enough potential to meet global energy demand, completely removing our reliance on fossil fuels and reducing our emissions. While there are unknown impacts on the underwater ecosystems and marine life populations, we are seeing additional innovation happening to lessen these effects and protect marine biodiversity in construction areas. The ocean serves as a key resource in the energy transition.
Source of oxygen
The ocean generates 50% of oxygen we need and absorbs 25% of carbon emissions. In developing technologies to permanently sequester carbon, sink it to the floor, or turn it into oxygen through tech and plant-based solutions, we can continue to maximize our reliance on the lungs of our planet and our largest carbon sink.
Source of commerce
Anything that we can't produce locally, we source globally. Over 80% of trade by volume utilizes our largest highway, the ocean. Ships involved in maritime trade contribute to over 3% of greenhouse gas emissions, so figuring out how to transport goods more sustainably and efficiently has huge impact potential and a viable commercial opportunity.
Final Thoughts
Across each aspect of the ocean there are a variety of bench and market-ready companies seeking support through funding and research. Bold Ocean Ventures' partnership with the Gulf of Maine Research Institute positions the firm as an ideal partner for the earliest stage entrepreneurs as they embrace the ocean's potential for environmental and economic impact. There is so much we do not know about the ocean, but what we do know calls for immediate action to maintain and sustain our future source of food, energy, oxygen, and commerce.
Investment Opportunities in Aquaculture
Authored by Sam Sherman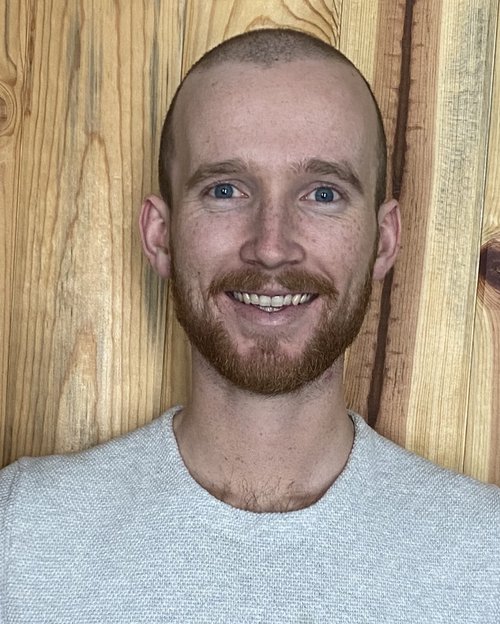 If you have spent time along the coast of Maine during the summer, you have probably seen the signature nets, pens, and buoys that represent Maine's burgeoning aquaculture industry. It is increasingly obvious to residents or summer tourists that aquaculture is a growing sector in Maine's economy. According to Maine Aquaculture Association there are close to 200 farms in the state generating $85-110M in annual revenue. In parallel with the growth of aquaculture farms, there has been increased innovation and subsequent venture deal activity in enabling technologies to support aquaculture operations. These technologies have the potential to add tremendous value to the aquaculture industry, across both finfish and seaweed.
Through my internship with Bold Ocean Ventures this summer, I explored several of these emerging sectors, and pulled together deeper reflections on a subset of them: aquaculture fish health, aquaculture management and operations software, and seaweed products. Below are details of innovations and examples of deal activity in these investment areas.
Aquaculture Fish Health
Aquaculture industry experts identify fish health as one of the critical factors in running a profitable harvesting operation. Measuring, monitoring, diagnosing, and improving fish health can be operationally challenging, but have a major impact on a farm's bottom line. Aquaculture farms can contain $1M, $10M, or even $100M worth of seafood products, and much attention is focused on keeping fish healthy enough to produce a high-quality product that retailers and consumers will want to buy.
Companies are stepping in to solve this key pain point for aquaculture farms, and early-stage venture investors are taking notice. According to Pitchbook, there have been at least 32 Seed and Series A venture deals in the aquaculture fish health sector between 2018-2023, with a consistent number of deals each year in that period.
For instance, in May 2022, Mazen Animal Health, a developer of orally-delivered vaccines for disease prevention in aquaculture and other industries, raised $11M in Series A funding led by Fall Line Capital, putting the company's pre-money valuation at $25M. The potential benefits of oral vaccines, which can be added into animal feed, are twofold: they protect animals against disease while requiring significantly less cost and labor than injecting each animal individually.
Aquaculture Management and Operations Software
In addition to fish health, aquaculture farm operators need to monitor several other metrics, including water quality, feed, and biomass estimation. To address this need, several companies have emerged in the aquaculture management and operations software sector. Pitchbook deal data shows there have been at least 22 deals in this sector since 2018. In January 2022, Aquabyte, a developer of aquaculture monitoring systems, raised $21M in Series B funding led by SoftBank Ventures Asia, putting the company's pre-money valuation at $125M. Aquabyte uses cameras and machine learning to provide services such as sea lice counting, biomass estimation, and feed optimization. These services are designed to help aquaculture farmers reduce fish mortality and operational costs.
Seaweed Products
An area that has generated significant investor interest in recent years is seaweed. Since 2018, there have been nearly 70 Seed and Series A venture deals in seaweed products, according to Pitchbook data, with a significant spike in 2021. Many of these companies have biorefineries that convert seaweed into compounds that can be used in clothing, animal feed, plastics, pharmaceuticals, and more. In April 2023, Carbonwave, a seaweed biorefinery, raised $7M in Series A funding in a deal led by Mirova, putting the company's pre-money valuation at $17M. Carbonwave converts Sargassum (a type of seaweed) into biomaterials such as leathers, fertilizers, agricultural biostimulants, cosmetics, and more.
Looking Forward
The growth in aquaculture farming is a positive signal for the blue economy in the Gulf of Maine with broader applicability globally. The long-term success of these industries, however, is tied to the success of the companies providing enabling technologies and value-added processing which allow aquaculture farmers to operate more efficiently and produce higher quality end-products, while increasing the value of the end-product. Bold Ocean Ventures will be looking closely at early-stage companies in these sectors, with the aim to support sustainable growth in the Gulf of Maine's aquaculture industry and beyond.